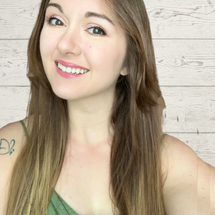 Amanda Odo
Amanda holds a Bachelor in Cognitive Science with a Minor in Neuroscience & Mental Health from Carleton University and Diploma of Occupational Therapist Assistant/ Physiotherapist Assistant from Algonquin College. She has previous experience working with children and adult on the autism spectrum in community settings. In her spare time, she loves to be outdoors with her dog!
"I'm proud to be part of providing evidence-based and individualized therapy, really focuses on enabling and supporting clients, putting their needs first."
If you could visit anywhere in the world, where would it be? 
Are you a morning person or a night-owl?