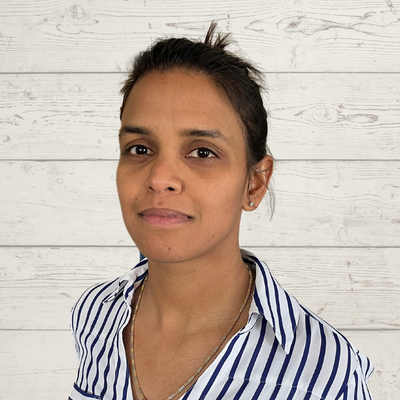 Ameera Arjoon
Ameera has been working in special education for nine years. She holds a Bachelor of Speech and Language Science, with a minor in Psychology, a Master of Education in Reading Education and is a Registered Behavioural Therapist. Ameera speaks both English and Spanish.
"One size does not fit all when it comes to education, it isn't always about the graphs and grades but about the quality and change an educator and learner can achieve together. ACT Learning Centre enabled me to become a part of a team which helps clients and their individualities. The organization is constantly changing and growing, as such my knowledge of up-to-date techniques and health awareness."
If you could visit anywhere in the world, where would it be?
Hawaii / Norway
If you could have any exotic animal as a pet, what would it be?
Sloth or a Wolf
If you had to eat one food for the rest of your life, what would it be?
Shawarma or Soup.