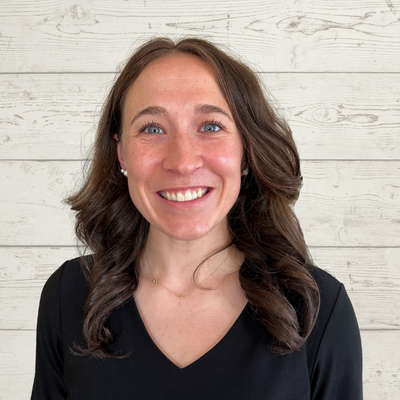 Odette Thevenot
Odette is a registered Occupational Therapist in the province of Ontario. She obtained her Honours Bachelor of Science in Human Kinetics from the University of Ottawa in 2018 and a Master of Science in Occupational Therapy from Dalhousie University in 2020. She is a registered PLAY Consultant with the PLAY Project.
Odette has spent her clinical career working with the pediatric population, both preschoolers and school-aged children, in the school, community and clinic settings. She has provided consultation and direct therapy to support children and families to find meaningful ways to improve function in everyday activities, addressing a wide range of physical, fine motor, cognitive and sensory-based needs. Odette has extensive experience in assessment and intervention with children with physical disabilities, autism spectrum disorders and developmental disorders. Odette loves to spend her time outside of work learning new recipes, traveling and outdoors.
"I chose to work at the ACT Learning Centre as it provides me with the ability to work with and learn from an inter-professional team and provide services in a bilingual environment."
If you could visit anywhere in the world, where would it be?
Netherlands
If you had to eat one food for the rest of your life, what would it be?
Burgers
Are you a morning person or a night-owl?
Morning person
This post is also available in: French