ACT Learning Book Recommendation: Beyond Behaviors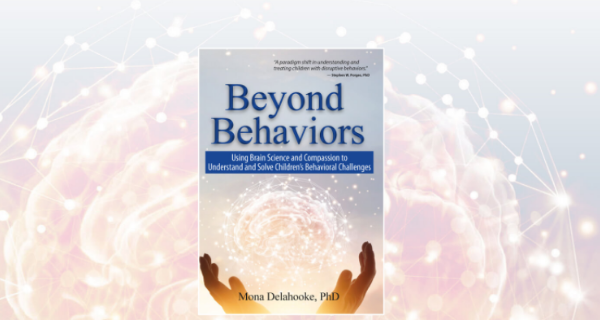 ACT Learning Centre is always looking to provide parents and caretakers with tools and resources to help and guide you on your journey. Our book recommendation comes from Dr. Mona Delahooke;Beyond Behaviors: Using Brain Science and Compassion to Understand and Solve Children's Behavioral Challenges.
Dr. Mona Delahooke is an internationally known pediatric psychologist. mother, and author. In Beyond Behaviors, Dr.Delahooke describes behaviors as the tip of the iceberg, important signals that we should address by seeking to understand a child's individual differences in the context of relational safety.
Featuring impactful worksheets and charts, this accessible book offers professionals, educators and parents tools and techniques to reduce behavioral challenges and promote psychological resilience and satisfying, secure relationships.
Neuroscience-based effective tools and strategies for children labeled with Conduct Disorder, Oppositional Defiant Disorder (ODD), Disruptive Mood Dysregulation Disorder (DMDD), Reactive Attachment Disorder (RAD), Sensory Processing Disorder (SPD), Anxiety & Depression, Autism & Developmental or Learning Differences. and children who experience or have experienced aggressive, confusing and unpredictable behaviors, tantrums and meltdowns, disconnection or shutdown, adverse childhood experiences, trauma and toxic stress.
A note from Dr. Delahook: "I wrote this book to shift the paradigm in how we view children and teenagers with behavioral challenges, and to shift the lens from behavioral management/manipulation to a focus on supporting children's nervous systems and understanding that challenging behaviors can be viewed from a new lens."
Praise for the book: Beyond Behaviors provides the basis for a paradigm shift in understanding and treating children with disruptive behaviors. Historically, educational and therapeutic models treat anti-social and asocial behavior as motivated and incentivized. In this accessible and beautifully written volume, Dr. Delahooke pulls the veil off this myth and replaces it with a neurobiologically-informed treatment model that provides insightful directives leading to effective outcomes." Stephen W. Porges, PhD, Distinguished University Scientist, Indiana University, Professor of Psychiatry, University of North Carolina, and author of The Pocket Guide to the Polyvagal Theory: The Transformative Power of Feeling Safe.
Click here to find out more about Beyond Behaviors: Using Brain Science and Compassion to Understand and Solve Children's Behavioral Challenges.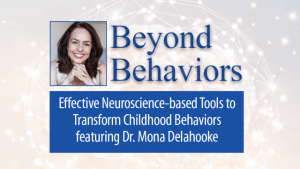 https://actlearningcentre.ca/wp-content/uploads/2022/02/ACT-beyond-behaviors-feature.png
320
600
Jenna McQueen
http://actlearningcentre.ca/wp-content/uploads/2019/05/ACT-Logo.png
Jenna McQueen
2022-02-28 15:24:39
2022-02-28 15:24:39
ACT Learning Book Recommendation: Beyond Behaviors