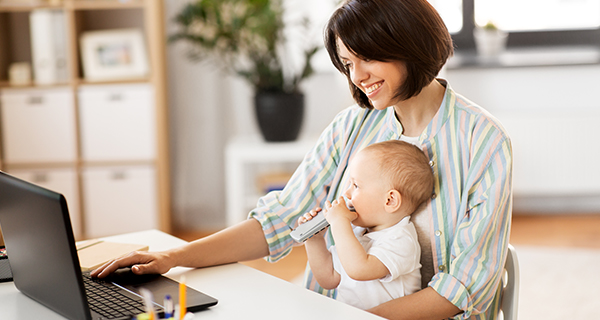 ACT Learning Centre To Offer Free Virtual Support For Parents Of Children With Autism in Response to the Canada Emergency Wage Subsidy and COVID-19 Closures.
OTTAWA // March 31, 2020 – In response to the federal government's Canada Emergency Wage Subsidy, ACT Learning Centre has announced today it's bringing back its full staff, temporarily dismissed due to COVID-19 closures, and offering free virtual support for parents of children with autism.
"When the Canada Emergency Wage Subsidy was announced, we knew immediately that bringing back our staff of dedicated therapists, with full salary and benefits, was the right thing to do," said Cindy Harrison, president and CEO of ACT Learning Centre. "More importantly, this decision allows us to provide services virtually to parents of children with autism, which we are committed to providing for as a long as possible."
ACT's therapists will offer their services to current clients through the video conferencing tool, Zoom. Additionally, therapists will provide free online workshops, virtual chat rooms and sessions designed for children, and consultations with autism professionals, including a speech language pathologist and Board Certified Behaviour Analyst. ACT will also offer free "Ask an Expert" coffee hours for parents to consult both ACT's Board Certified Behaviour Analyst, and ACT's speech language pathologist: whether they're ACT clients or not.
"Many families are currently home with their children, without their typical routines, and without access to therapy or support. Disruption in the routines of children with autism can result in an increase in challenging behaviours – families are struggling," said Emily Harris, ACT's Board Certified Behaviour Analyst. "By offering free virtual services, we are hoping to give parents the support, encouragement and the tools they need to reduce some of the stress they're currently experiencing due to COVID-19 restrictions and closures."
For families of children with autism interested in ACT Learning Centre's free virtual services, please contact the centre's Clinical Manager, Jocelyne Boileau-Petersen, at JBoileau@actlearningcentre.ca.
About ACT Learning Centre:
ACT Learning Centre is a therapy centre founded to provide evidence based, innovative and leading edge assessment and intervention for children, youth, and adults with autism spectrum disorder, developmental disabilities or developmental delays. Evidence based therapies are offered by ACT's highly trained staff in our clinic or in your home.
For more information or to speak with Cindy Harrison, M.Sc., Reg. CASLPO, ACT Learning Centre president and CEO, please contact:
Cindy Harrison
Co-Founder of ACT Learning Centre
T: 613-558-0980
C: 613-291-6096
E: charrison@actlearningcentre.ca
https://actlearningcentre.ca/wp-content/uploads/2020/03/Virtual_Support_Blog.jpg
320
600
Danica Bateman
http://actlearningcentre.ca/wp-content/uploads/2019/05/ACT-Logo.png
Danica Bateman
2020-03-31 14:57:10
2020-03-31 14:57:10
ACT Learning Centre To Offer Free Virtual Support For Parents Of Children With Autism