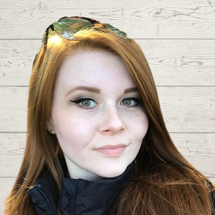 Hayley Ferguson
Hayley holds a Bachelor of Arts (BA) in Sociology from Trent University and a Communicative Disorders Assistant post-graduate certificate from Durham College. She is currently working towards her PLAY Project certification. Hayley has been working with children from the age of four and under with autism spectrum disorder and their families since 2021, mainly as a PLAY Project Consultant with the PLAY Project. She has a passion for helping families better communicate and play with their children. In her spare time, Hayley enjoys spending time with her family and friends, spending time in nature and baking all kinds of goodies! She also loves cats, and you can often find her hanging out with her cats Ruby and Blossom.
"I choose to work at ACT Learning Centre because ACT has a focus on helping children with autism spectrum disorder and their families. ACT has a wide range of services available for families and a wonderful team of clinicians who have so much knowledge!"
If you had to have one meal for the rest of your life, what would it be?
Pizza or any kind of cheesy pasta!
What's your favourite holiday?
Halloween and Christmas – I can't choose!
Are you a morning person or a night owl?
Morning person