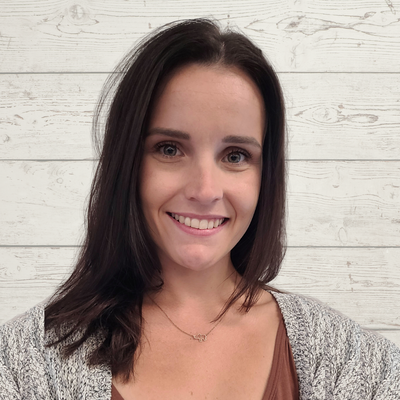 Jenna Crossman
Jenna has extensive experience providing ABA therapy in-home and clinic settings. She also has experience providing programming, assessments and client intake. Jenna holds a Bachelor of Arts – Sociology, an Autism and Behavioural Science certificate and is currently completing her PLAY Consultant Certification. Jenna is a Registered Behaviour Technician (RBT) with the BACB. As the Assistant Manager for the PLAY Project at ACT, Jenna combines her clinical and administrative experience while supporting the team to provide the best services possible. On the weekends, you can find Jenna sitting around a table playing a board game with friends.
"When I was offered a job in the PLAY Project at ACT, I decided to take the leap and learn more about developmental approaches for supporting children with Autism. The team at ACT is so supportive and encouraging in every aspect and a positive work environment is so important to me. I'm glad I made the change!"
If you could have any exotic animal as a pet, what would it be?
Elephant, hands down.
If you had to eat one food for the rest of your life, what would it be?
Pizza
What's your favourite holiday?
Christmas
This post is also available in: French