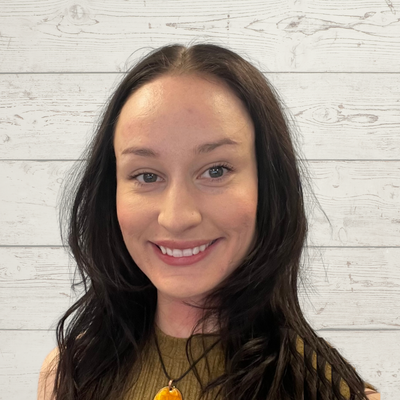 Katie Jenkins
Katie holds a degree from Toronto Metropolitan University (formerly known as Ryerson University) and is certified in Therapeutic Crisis Intervention, she is also looking to pursue a Master of Education in the coming years. Katie began her career working in an ABA clinic providing 1:1 therapy to children diagnosed with ASD. She went on to work as an Education Assistant with OCDSB at a special needs school in Ottawa allowing her to engage with students with different types of skills and disabilities. Katie's dream is to open up a forest school for kids and adults on the spectrum! She sees the positive impact connecting with nature has on her clients.
"Being a part of the first cohort of the Entry to School program was an opportunity I could not pass up. Working in a multi-disciplinary setting sounded like a great chance for growing my professional skills. This program is unique as it allows me to combine my passion for behaviour intervention while in a more natural setting."
If you could have any exotic animal as a pet, what would it be?
Chimpanzee
If you had to eat one food for the rest of your life, what would it be?
Baked beans on toast
What's your favourite holiday?
Halloween
This post is also available in: French